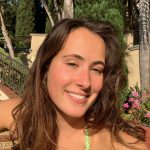 When you think of the word "internship", you likely imagine fetching coffee for higher ups and making their copies for them. You expect to sort papers from 9 am to 5pm, Monday through Friday. If you're lucky you might get to be a fly on a wall in a meeting or two. Either way, your experience is little more than a summer's worth of "work experience" to plop on your resume. By the end of your 12 weeks, you find yourself totally burnt out with school just around the corner. Not only does Success Training Institute's internship program offer a unique structure, but it can teach you how to avoid burning out along the way!
The Success Training Institute understands the struggle of being a full-time student. Especially in this new age of zoom education, internships (along with the rest of the world) have changed shape. The Success Training Institute offers virtual internship hours, meetings, presentations, and more so you can work on your time table. This is crucial for interns across different time zones.
After being in quarantine for X number of days, you may have found your attention span and motivation hit an all-time low while your social anxiety skyrocketed. The emotional intelligence, time management, conflict resolution skills we would typically gain from regular human interactions have been stunted. With shrinking attention spans and transitions in and out of social isolation, our soft-skills, skills that apply to any profession, have taken a significant hit. According to the US Chamber of Commerce "It takes time to develop soft skills, but they are an important element that can help you throughout your entire career, regardless of job level or industry. It's important to be mindful of what you're trying to achieve and have an accurate sense of self-awareness of your successes and areas of improvement. Once you understand yourself, you can further develop your soft skills and expand your opportunities."
The Success Training Institute offers interns free access to soft skills training and certifications. This training boosts communication, time-management, and conflict resolution skills and much, much more. The platform is accessible and easy to use, with each training coming to you in the form of an 8 minute or less module (to fit your ever shortening attention span).
Grow as an individual, learn about yourself, earn extra money and OWN your hours. Join us today! Click this link to apply!